Police in Central region support local people in overcoming aftermath of storm
Thứ Sáu, 30/09/2022, 20:28
 After Typhoon Noru passed, from the early morning of September 28, police forces in Central provinces joined other forces in overcoming consequences of the storm.
Leaders of the Frontline Steering Committee for response to Typhoon Noru as well as leaders of central localities stayed awake through the night of September 27 to keep updated on the developments of the storm and promptly give instructions to ensure safety for local people, as the storm swept through the region.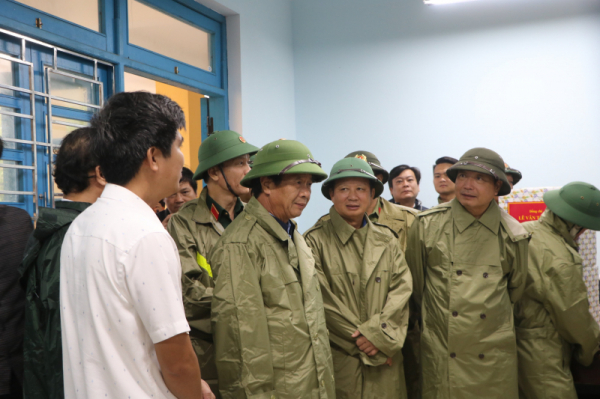 Deputy Prime Minister Le Van Thanh, head of the committee asked affected localities to review damages and quickly provide support to people in areas hard hit by the typhoon. On September 28 morning, the storm has weakened, and no major damage has been reported, he said, urging continued caution even after the typhoon has passed based on lessons from previous ones.
The storm has caused strong winds and torrential rains in Da Nang, Quang Nam, Quang Ngai, Quang Tri, Thua Thien Hue and Binh Dinh.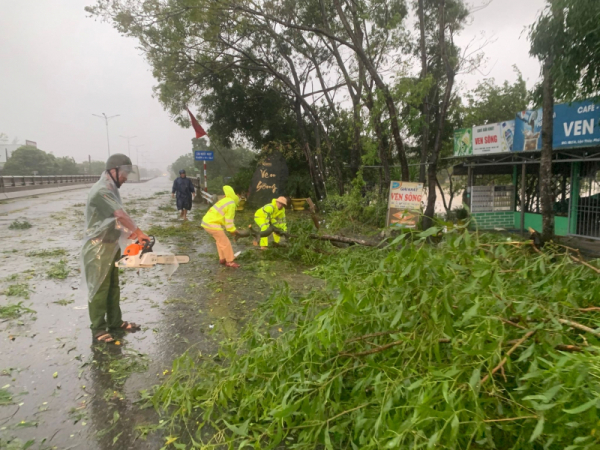 In Thua Thien Hue, on many roads, such as National Highway 1A, 49B, Hue bypass, Provincial Road 18 and some roads in Hue city, many trees fell, causing traffic jams and endangering pedestrians. In that situation, the traffic police force in the province in collaboration with other police forces cleared out fallen trees of the roads, and guided people to avoid dangerous routes.
Following the direction of the Director of the Da Nang Municipal Police Department, police subunits deployed troops to clear up fallen trees on roads to ensure smooth traffic.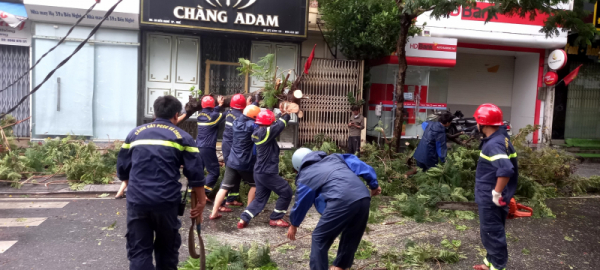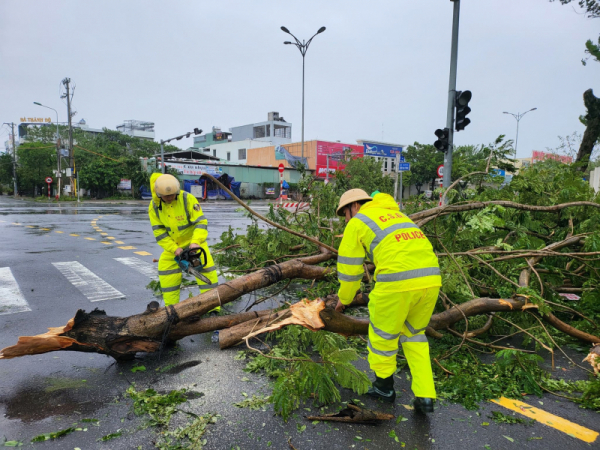 After heavy rains, traffic police officers quickly arrived on the local section of the Da Nang - Quang Ngai Highway to clear up obstacles and clean the route to ensure smooth and safe traffic, on the morning of September 28.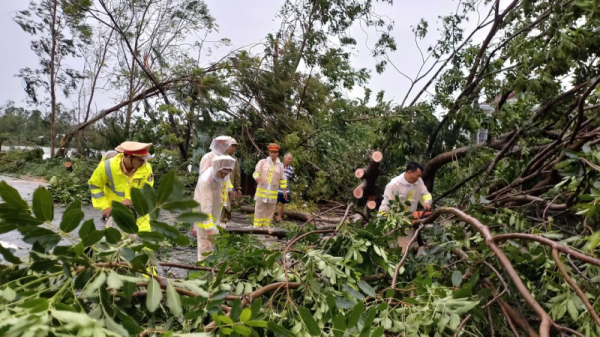 Torrential rains prolonged for 12 hours, overflowing the Po Ko River. Low-lying areas in the districts of Dak Glei, Kon Plong, Kon Ray, Dak To, Ngoc Hoi, Tu Mo Rong, Dak Ha and Kon Tum City were at risk of flooding. Police forces in Kon Tum province quickly deployed preventive measures and went to residential areas to warn local people of possible of floods.