Police support mountainous people in overcoming consequences of rainstorms
Thứ Ba, 30/05/2023, 07:51
PSNews – Police in A Luoi District, Thua Thien Hue Province has mobilized its police officers and soldiers to support local people to overcome the consequences of the recent rainstorms.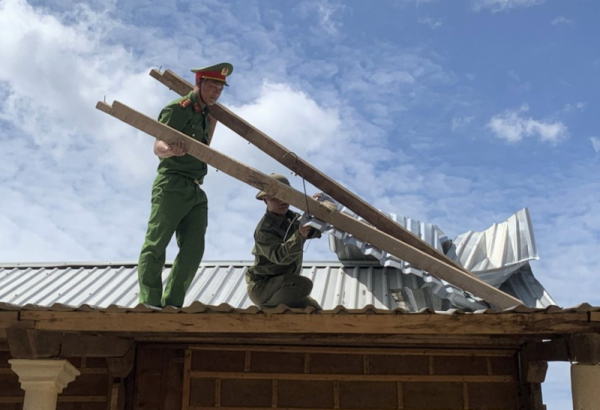 On the afternoon of May 23, a one-hour-long thunderstorm with heavy rain swept through Lam Dot Commune, A Luoi District.
The rainstorms blew off roofs of 78 houses, of which 6 were completely unroofed.
Two people who are father and daughter were injured by lightning strikes.
Learning the local damages, the A Luoi District Police Station deployed its officers and soldiers to Lam Dot commune, joining local efforts to repair the houses.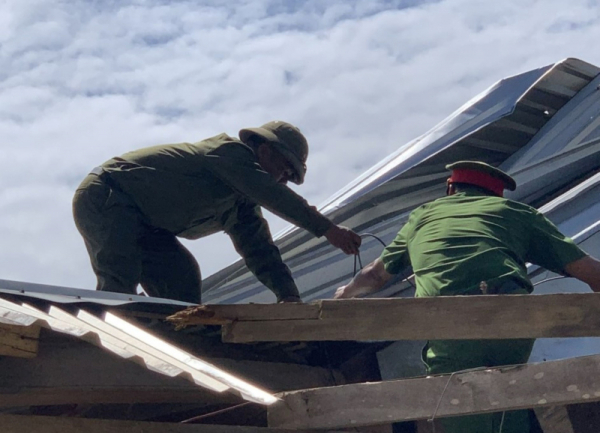 The police mission also visited and presented 2 million VND to family of victims of the lightning strike.
In recent days, the mountainous district of A Luoi experienced lots of thunderstorms and whirlwinds in the afternoon and evening .
The local police units always sent thunderstorm warnings to local people in time and drew up plans to respond to the negative weather phenomena.