Vietnam's Minister of Public Security holds virtual meeting with USABC representatives
23:44 14/10/2021
Minister of Public Security General To Lam held an online meeting with a high-ranking delegation of the US-ASEAN Business Council (USABC) led by Ambassador Michael Michalak, Senior Vice President and Regional Managing Director of the USABC.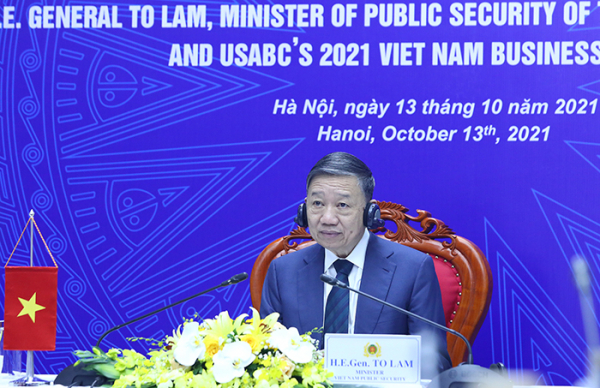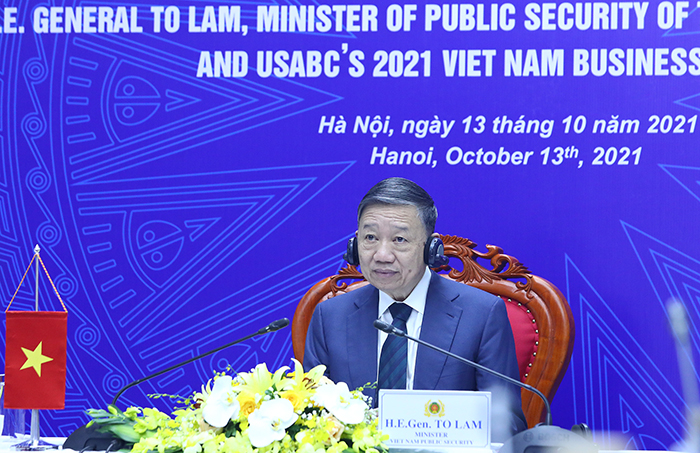 In his speech, Minister Lam said that amidst the complicated developments of the COVID-19 pandemic, the online meeting showed the US private economic sector's goodwill and commitments to strengthening Vietnam-US bilateral ties for mutual benefits as well as supporting Vietnam to realize its priority goals, including digital transformation and sustainable development.
According to him, thanks to the two governments' strategic visions as well as active and effective supports of the two sides' private enterprises and organizations, including the USABC, the US has become as one of the leading trade partners of Vietnam.
The Vietnamese Minister expressed his sympathy for the difficulties faced by US investors in Vietnam due to the pandemic over the past two years. He believed that those difficulties will be eased soon as Vietnam has basically controlled the COVID-19 pandemic and is drastically recovering the economy.
He also hoped that the US business community would accompany Vietnam in the spirit of "harmony of interests", seize business opportunities and develop their business and production in the country in the new situation.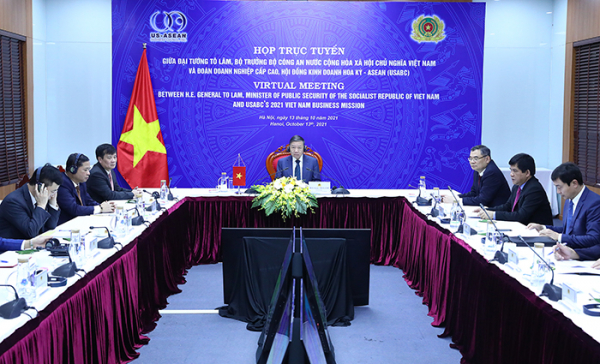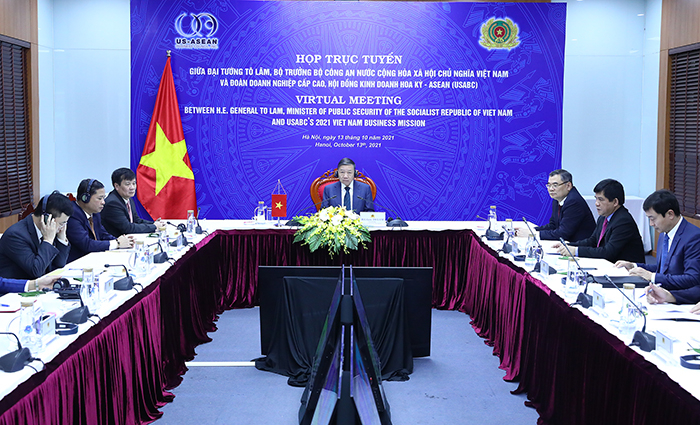 On behalf of the US delegation, Mr. Michael Michalak spoke highly of development strides in the US-Vietnam cooperative relations over the past time.
He wished that the Vietnamese Government and the Ministry of Public Security in particular would continue creating favorable conditions for US enterprises to do stable and long-term business in the country.
During the event, the two sides discussed issues of shared concern such as the Law on Cyber Security, the decree on personal data protection and intellectual property in a constructive and open manner.