VNeID app officially used for boarding domestic flights
Thứ Tư, 02/08/2023, 12:21
The Civil Aviation Authority of Vietnam (CAAV) have officially allowed passengers to use the mobile ID app VNeID when boarding domestic flights at all local airports, starting from August 2.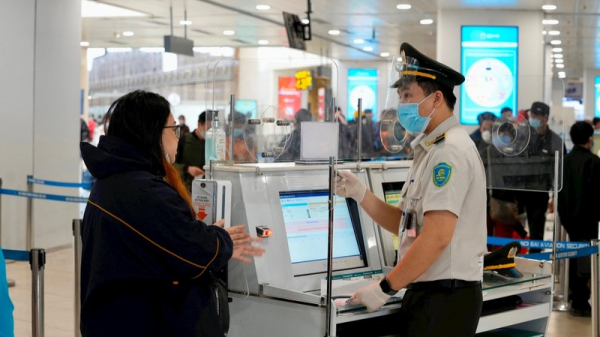 Accordingly, passengers who have VNeID accounts at level-2, which means their information has been verified by the authorities, will be able to use the app for security checks for domestic flights. 
With a level-2 identity account, a person's driving license, vehicle registration, health insurance card, payment of various electronic bills, financial transactions, government services, and online public services are all integrated. In addition, a level-2 identity account is equivalent to a chip-based ID.
The CAAV also requested that Airports Corporation of Vietnam (ACV) purchase equipment in order to check for authentic and fake VNeID accounts, equip biometric authentication systems, and to launch other standards and guidelines in the future on the basis of ensuring convenience for VNeID implementation.
Furthermore, from August 1 Korean Air passengers could check-in by themselves at self-check-in kiosks available at the Da Nang International Terminal.
Self check-in kiosks are a growing trend at modern airport terminals around the world, providing a quick and convenient experience for passengers. These kiosks are touch-screen devices which allow passengers to do self-check-in at a certain time prior to boarding.
The automatic check-in solution aims to digitise check-in procedures, contributing to reducing passenger congestion which occurs during peak hours and saving time for large groups of passengers.